Allen Tate Realtors Prosper in Downtown Winston-Salem
By Meghan Corbett

Allen Tate's 1,400 Realtors® take pride in helping people buy and sell property. When the time came for them to find a new location to expand business in Winston-Salem, Allen Tate Realtors® knew the perfect property would be near downtown.
When the ideal location of 147 South Cherry Street became available in 2010, the decision to move came to fruition. "The S. Cherry Street location offers high visibility and the convenience of easy on-and-off access from I-40, so it's great for local clients as well as those visiting from out of town," said Angela Kalamaras, branch leader of the Allen Tate Winston-Salem office. "It's exciting to be part of the vibrant downtown business community. Since our move three years ago, we'd receive lots of referrals from our business colleagues and walk-ins from new clients who simply see us because of the location. In today's real estate industry, our business is conducted where and when a client wants and needs our help."
The 9,000 square feet of space in their new downtown office allows for in-house mortgage and insurance services as well. "Our new location offers a professional business environment with the latest technology for agents and clients who prefer to do business in an office setting," said Kalamaras. "It also offers modular design 'flex' space to accommodate agents who prefer to work from home but occasionally need to come in the office."
Allen Tate is the No. 1 real estate company in the Carolinas, based on listings and closed sales volume, while consistently ranking in the top 10 for independent firms nationwide. "We maintain 37 local offices in North and South Carolina, but have the ability to help our clients and their friends and family buy or sell a home anywhere in the world through our membership in the Leading Real Estate Companies of the World® network," said Kalamaras. "We offer our clients a one-stop shopping experience through the Allen Tate Family of Companies, which include mortgage, insurance, title services, home services, relocation and new home communities."
For more information, call Winston-Salem Branch Leader Angela Kalamaras at 336.722.0331 or visit the website at allentate.com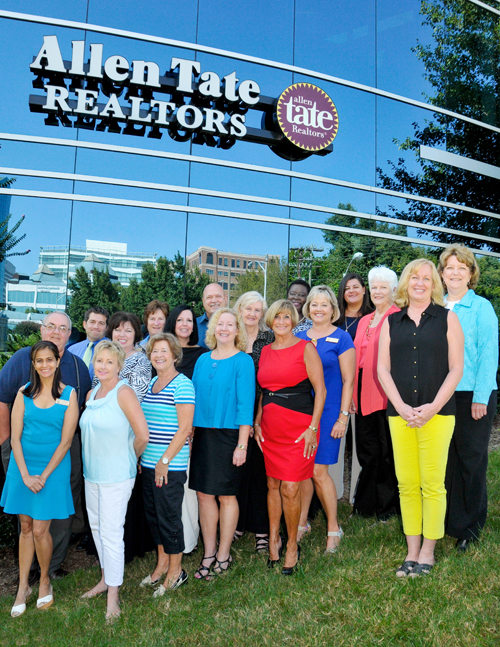 Previous
Next
Connect with home resource professionals in our area today.