Carolina Garage Door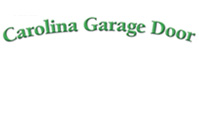 145 Salem Creek Drive
Winston-Salem, NC 27103
Tel: 336-768-2218
www.carolinagaragedoor.com
info@carolinagaragedoor.com
Carolina Garage Door is a locally owned retailer and distributor of Garage Doors and Accessories serving Residential, Commercial and Industrial customers across North Carolina. With over 30 years of industry experience, Carolina Garage Door offers the finest quality metal and custom wood garage doors to Home Owners, Home Builders and other companies.
Select from a wide variety of garage door products at reasonable prices for an unbeatable value and always enjoy professional, reliable service.
Connect with home resource professionals in our area today.