The Mitchell Group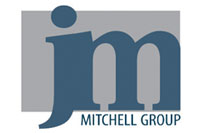 514 S. Stratford Road, Suite 200
Winston-Salem< NC 27103
Tel: 3336-682–2552
johnmarkmitchell.com
Get Directions to eXp Realty:
We are a Real Estate Team of Brokers who is acquainted with the Winston-Salem and Triad Area market conditions. We live for helping clients buy and sell homes in Winston-Salem and throughout North Carolina, and it would be Our pleasure to help You buy or sell Your Property.
Whether you're purchasing, selling, investing or researching, you'll need an agent who understands technology and how to apply it to a real estate transaction. We are the #1 Triad luxury broker and #1 national broker with eXp Realty!
Connect with home resource professionals in our area today.