51st Fall Parade of Homes, Winston-Salem
The 51st Fall Parade of Homes in Winston Salem, presented by the Home Builders Association of Winston-Salem and sponsored by BB&T, will showcase stunning new homes around the triad.
The Fall Parade provides our builders an exceptional venue to showcase their homes, while offering consumers a chance to see the latest and greatest designs in new home construction in the triad. These homes include many special features such as outdoor living areas, security and sound systems, energy efficient products, beautiful lighting and kitchens that will make you feel like a chef. This year's Parade features 28 notable homes across a wide array of price points for all buyers, throughout 22 distinctive developments.
Whether you are thinking of building a new home, looking for ideas to remodel your current home or planning your future dream home, this tour of homes is the starting place for you. Meet face to face with more than 20 professional builders, stroll through a variety of developments and create your own idea book using our FREE Parade Magazine available at each home on the tour.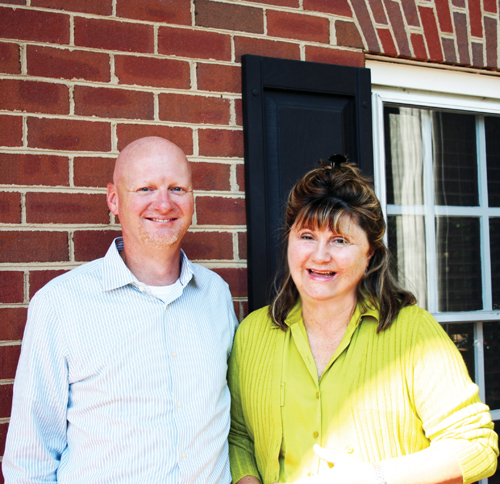 Shane Wagoner, 2013 President of the Home Builders Association of Winston Salem said this, "Whether you are a first time buyer, looking for something to accommodate a growing family or you are dreaming of that perfect retirement home, it's here." This tour also premiers many high-tech, quality products and exceptional services by the associate members of our HBA that can be incorporated into your remodel or the design of your custom home.
This FREE event is a great way to meet and talk with local builders in a low key environment, or take a look and see if a builder can accommodate your plans in a particular neighborhood. If you are interested in an area that isn't featured in this year's Parade, just ask, as most builders have access to land throughout the area. Use the map and home listing provided in our Fall Parade Magazine to decide your route. Begin at any home you like and visit as many as you desire! Homes are open two weekends: October 12, 13, 19 and 20, Saturdays and Sundays, 1-5pm. For builder contact information, links to their websites and virtual tour of Parade homes, visit: www.paradeofhomesws.com! NOW is a SMART time to BUY!
Jump start your home projects before interest rates rise, Now is the time to buy.
Builder Members of the Home Building Association of Winston-Salem are required to complete 8 hours of continuing education credits annually, and maintain memberships in both the North Carolina and National Home Builders Associations. Visit our website to learn more about our members, as well as related consumer information and resources for home buying and remodeling: www.hbaws.org.
Previous
Connect with home resource professionals in our area today.