The Best Seat at the House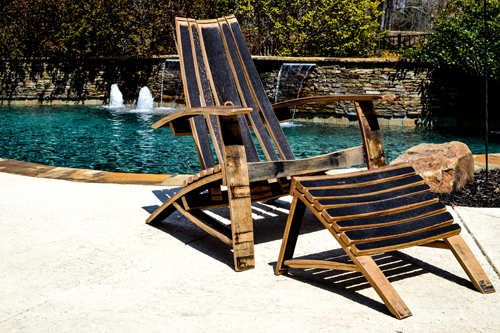 Heritage Handcrafted, founded by the great grandson of Broyhill Furniture, is hardly your typical furniture company. Reclaiming whiskey, scotch and red wine barrels, the company uses the curved "staves" to create one-of-a-kind, rustic and environmentally friendly home furnishings. Shown here is one of their most popular pieces, the Adirondack Chair and Ottoman. Naturally curved and hand-chosen, you can relax in the best seat at the house. Polyurethane-sealed for weather resistant protection, enjoy endless comfort for generations to come…just like the Broyhill name.
To purchase this product and much more, visit www.heritage-handcrafted.com.
Previous
Next
Connect with home resource professionals in our area today.