STARS Awards honor best of the home building industry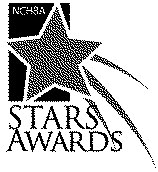 The STARS Awards are a centerpiece of the 21st Century Building Expo and Conference—the premier building expo and conference in the Southeast. Organized by the North Carolina Home Builders Association, this year's event was held September 17-19 at the Charlotte Convention Center.
The Greensboro Builders Association (GBA) and the Home Builder's Association of Winston-Salem (HBAWS) were both recognized and presented with STARS awards at the Expo. The GBA was recognized as the 2013 Best HBA Website and the HBAWS was recognized for the 2013 Best Communications/PR Effort with the launch of their mobile website. Congratulations to the staff of each of these associations on these outstanding accomplishments.

Previous
Next
Connect with home resource professionals in our area today.