JOLO: Cultivating a World Class Winery & Vineyard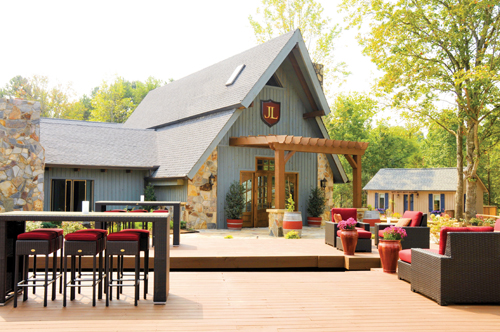 By Shannon McGinnis Koontz
Tucked away in the "backyard" of Pilot Mountain is a boutique winery and vineyard that just opened its doors to fine wine enthusiasts in the Triad and beyond. But while it may be new to its neighbors in the Yadkin Valley Wine region, the passion and meticulous planning that went into JOLO Winery and Vineyards were years in the making.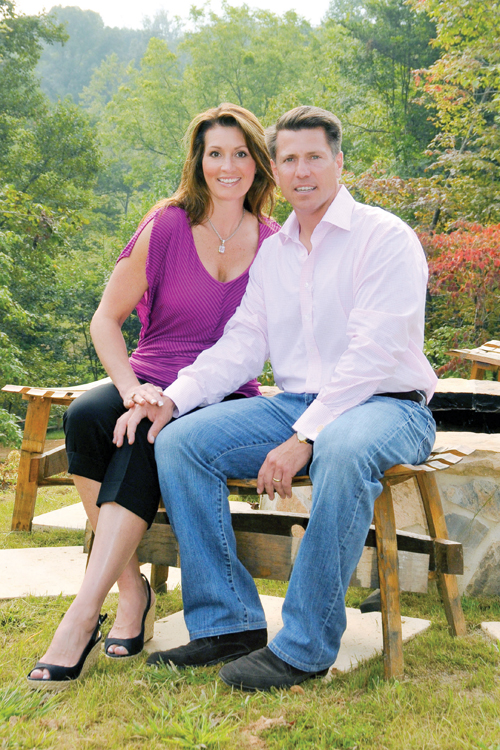 JOLO was founded by JW and Kristen Ray who both worked in the corporate world before pursuing their dreams of winemaking. Kristen worked in sales for two decades, while JW worked in finance, and eventually co-founded Learn.com, an e-Learning software company. But before their corporate careers, JW spent many years in the food and wine industry, even opening his own restaurant at the age of 19. JW's early experience with food and wine pairing, coupled with both his and Kristen's keen business instincts, led them to research the perfect location for a vineyard.
"We wanted to build JOLO in a region that grows high-quality grapes," said JW. "We were also drawn to this area because of the infrastructure of the Yadkin Valley AVA (American Viticultural Area)."
In addition, the Rays knew that nearby Surry Community College had one of the nation's few Viticulture and Enology programs, which provided them with the technical support needed for troubleshooting issues unique to the winemaking industry. And they wanted to build their dream and family legacy in a place that would be great to raise kids. The Rays have two sons, Joey and Logan, whose combined names were the inspiration for the JOLO name.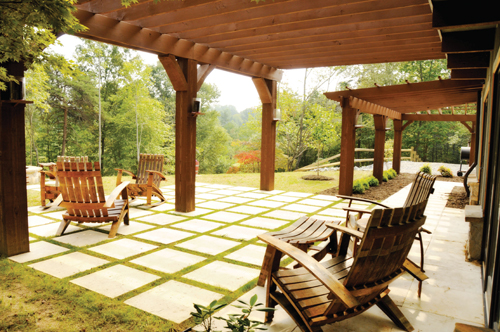 But the location was just the beginning. Their careful planning is also apparent in every detail of the 80 acres where JOLO stands, from their selection of grape varietals that thrive in this region, to their eco-friendly initiatives incorporated in the vineyard – reclaimed rainwater for vine irrigation, and baking soda and hot sauce in place of commercial insecticides.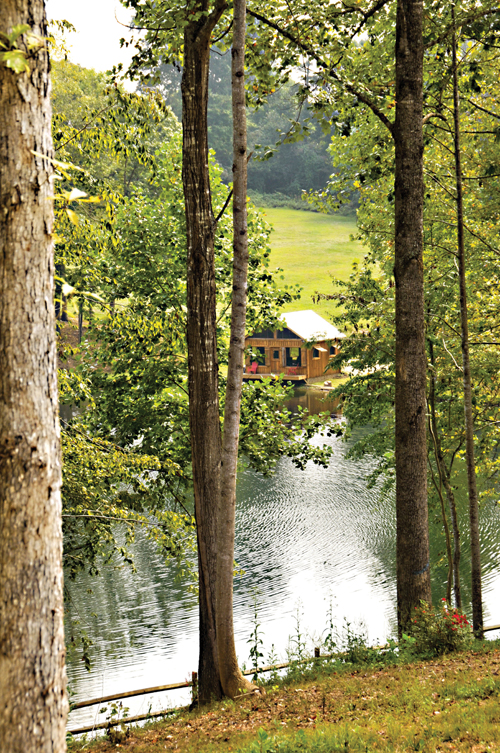 Eco-friendly details can also be seen in the LED lighting and repurposed wood used for the winery and tasting room that began as an old A-frame residence. Local contractor Billy Allen worked alongside the Rays to help them cultivate their dream, and incorporated many details like exposed timber beams in the22-foot ceiling, that give the winery an atmosphere of rustic elegance. Allen is also helping to create an intimate restaurant inside JOLO's tasting room, set to open in the spring. In addition, JOLO offers elegant patio areas and decks with unforgettable views, a serene lake, a regulation sized bocce court, vibrant flower gardens, and for the visitors seeking a more intimate experience, a romantic honeymoon suite.
"Our dream is to offer our visitors world-class service and superior wines in an intimate setting," said JW.
JOLO VINEYARDS
219 JOLO Winery Lane
Pilot Mountain, NC 27041
P: 1-855-JOLOWINE
jolovineyards.com
Previous
Next
Connect with home resource professionals in our area today.